Leone Lime Juice 12s x 30g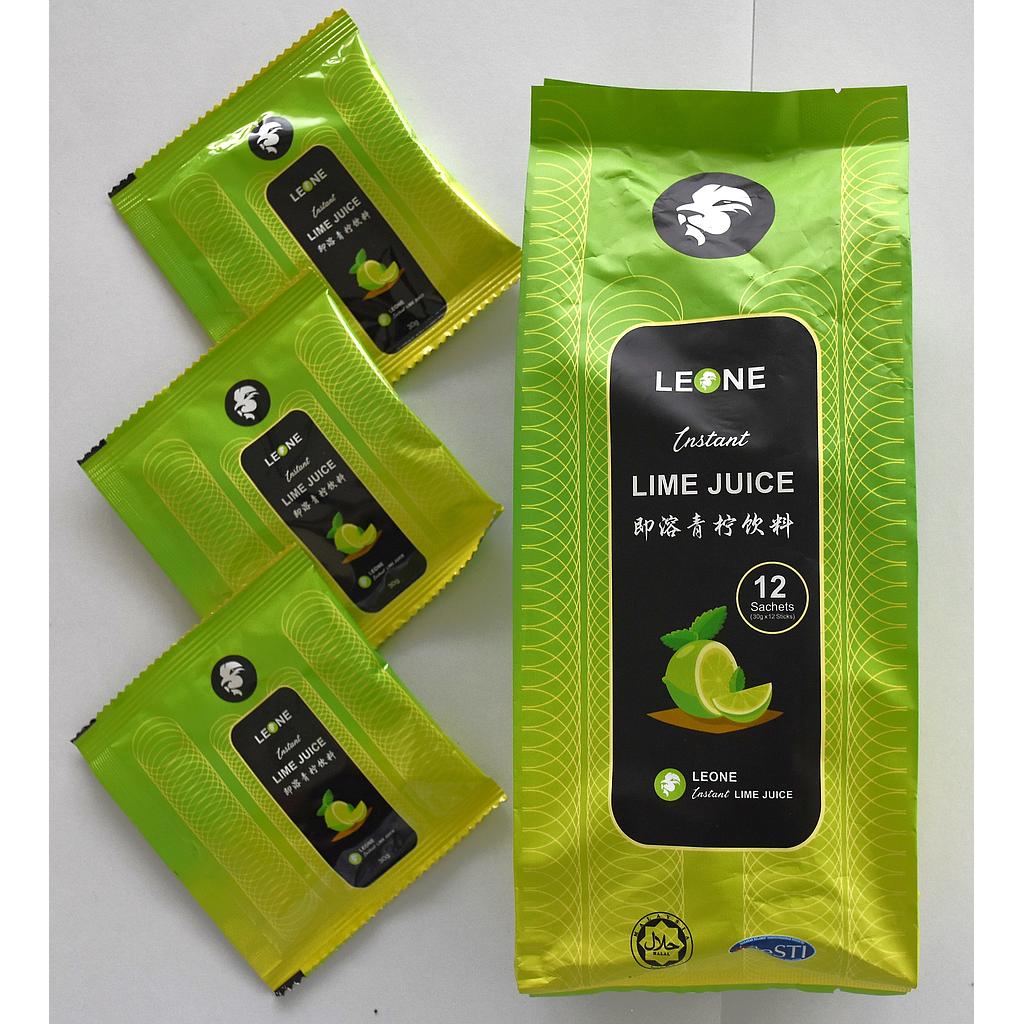 Leone Lime Juice 12s x 30g
---
Lime Drink's Nutri Grade
Grade B, 1% Sugar
An Alternative
It is a good alternative in the event where one is looking for a replacement for coffee & tea.
Halal Certified
All of our products are halal certified including the Leone Lime Juice.
Low Amount of Sugar
This product consists of a low amount of sugar which complements well with the lime flavour, giving it the right amount of sweetness and sourness.